How To Link Aadhar Card With Digital Locker Online?
Digital Locker Online is the best file locker system service provided by Indian Government. This DigiLocker service is free of cost launched by PM Narendra Modi. Linking Aadhar with DigiLocker is mandatory for the people who want to use DigiLocker. DigiLocker is the used to store official documents and use anywhere.
This article provides the complete information about the process to link aadhar with DigiLocker Account. If you have the Aadhar card then you can easily link it to DigiLocker account.
How To Link Aadhar Number in Digilocker App – How To Create Account in Digilocker App
Benefits to Link Aadhar with Digital Locker online:
It helps in securing the Aadhar card and details
The user easily eSign their documents (eSigned documents is nearly equal to self-attested document)
Users can access the Aadhar card and aadhar details through DigiLocker account
Note:
Your aadhar card must register with the active mobile number
Better not to share your Digi Locker Login details with any third parties
A Process to Link Aadhar with Digital Locker online: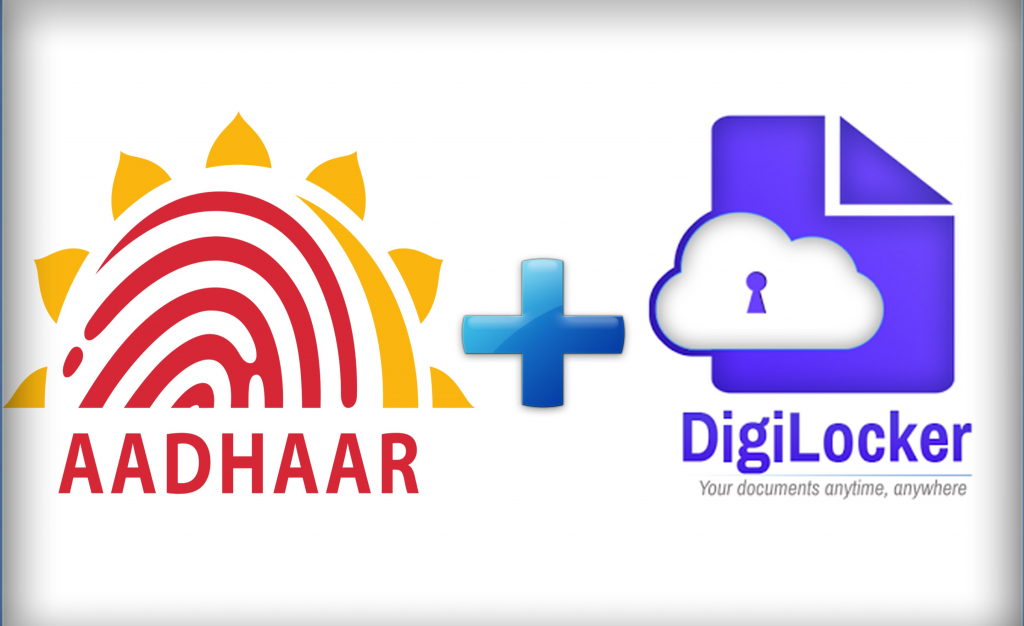 Create an account in DigiLocker
After creating DigiLocker account, it will ask your Aadhar number
Enter your Aadhar number in the given box
You will receive an OTP on your mobile number which is given in Aadhar card
Enter the OTP code in given field and verify the OTP
The Aadhar card will link to your DigiLocker account
Note: If your mobile number is not added to your Aadhar card then you will not able to link your Aadhar with DigiLocker. So go the nearest Aadhar center and add your mobile number to Aadhar card.
You can also download the Aadhar card through DigiLocker. Follow the below mentioned steps to download Aadhar card form DigiLocker account:
Login to DigiLocker account using the Username/password, Google ID or Aadhar number
After successful login, a dialog box "Get your eAadhar"appears on screen
Click on the Link also an OTP box will appear on screen
Then click on "Get OTP" button
An OTP code will receive on your aadhar registered mobile number
Enter the OTP also verify
If you have entered correct OTP then the "Issued Documents" page will appear
You can also download the Aadhar card using the "Save" icon
Your Aadhar card will automatically save at "Uploaded documents" section in DigiLocker Account.
Hope you got to know more about the following information in our article – digilocker, digilocker account, digilocker cbse marksheet download, digital locker by indian government, digilocker benefits, digital locker online , digital locker online shopping , digital locker online registration , digital locker mp online , digital safe locker online, online digital locker system , digital door lock buy , online digital locker buy online , online digital locker india , how to add pan in digilocker , how to add pan card to digilocker 

etc
Also Read: Download Driving License & Vehicle RC with DigiLocker